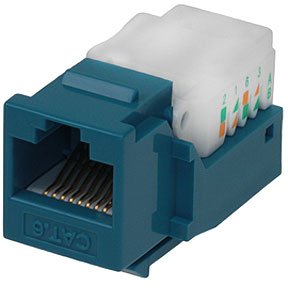 These keystone jacks are for RJ11/12 or RJ45. They come in 110 punch down or tooless varieties. Our keystone jacks can be used for patch panels, wall plates, and surface mount box.
You can choose from RJ45 Cat6 UTP toolless keystone plugs, RJ11/12 (Cat 3) toolless keystone jacks, Cat 5E RJ45 110 type shielded keystone jack, Cat6 RJ45 110 type keystone jacks, Cat6 RJ45 110 type shielded keystone jack, UTP keystone jack, STP shielded keystone jack, toolless keystone jack, punchdown 110 type keystone jack, and many other products.
All our products are quality checked before they reach you and are up for after sales services. You also get lifetime technical support on all products ordered from SF Cable.