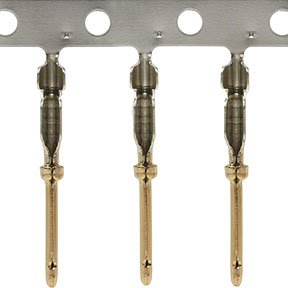 D-sub pin headers are electrical connectors which consists a row of pins. Normal and high density D-sub crimp pins are available at SFCable store. There are rows up to 100 crimp pins which can be broken off as per your requirements. 2.54mm Pin Header for connection solderless PCB or breadboards.
Different varieties of D-Sub pin headers are available in accordance to its compatibility with D-Sub connectors and D-Subminiature connectors.
We offer the very competitive prices in the market and give priority to offer top quality and environment free products to our customers along with hassle free after sale services. You also get lifetime technical support from our expert team.