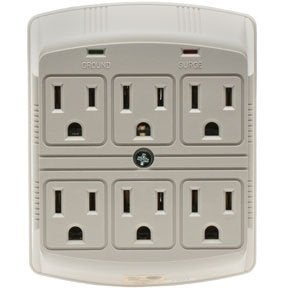 Using power outlet wall taps, you can add onto your single outlet wall taps. We have a range of products in this category.
Our products include 3 outlet grounding taps, 3 prong to 2 prong adapters, 3 outlet grounded power taps, 3 outlet cube adapters, 3 outlet wall mount surge protectors, 6 outlet plug in surge protectors, 3 outlet wall mount power blocks, outdoor remote control power switch with 2 outlets, and others.
SF Cable constantly keeps up the efforts to offer you products at reasonable costs along with commendable quality. Trusting only ISO 9001- 2000 certified manufacturers helps us maintain this flawless standard in the market. Customer satisfaction and good after sales service continues to be our first priority.