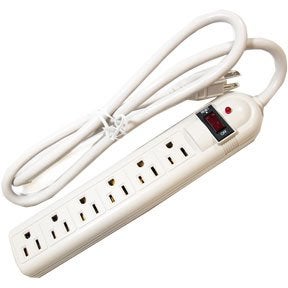 Power strips come handy to make multiple connections out of your single connection wall taps.
We have 6 outlet wall tap two input, 6 outlet surge protectors, 6 outlet power strip metal case, 6 outlet power strip plastic perpendicular, heavy duty metal case power strip, rackmount plastic case power cords, 12 outlet metal power strips, 14 outlet metal case power strips, 6 outlet surge strip plastic, wall surge protectors, and USB chargers. All products are available with different specifications and different lengths.
SF Cable provides you quality products at most competitive prices by sourcing the products directly from manufacturers. Satisfied customers are the ultimate goal of our store. We also provide lifetime technical support on all our products.