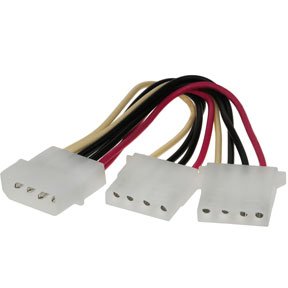 A wide range of power supply cables and adapters are available at SF Cable. All products are available for delivery at your doorsteps.
You can choose from Universal audio cables, Sound Blaster to MOC-2 Audio Cables for sound card and CD-ROM, Audio Interface Cables for Sound Card and CD-ROM, ID Bit cables for DVD, Splitter adapter cables, power extension cables, Internal ATX power supply extension, 4-pin M/F Power Supply Extension, HDD converters, and many more…
We source our products directly from ISO 9001-2000 registered manufacturers to ensure that our customers are receiving only quality products which are safe to use. You can also expect good after sales service and lifetime technical support on all products at SF Cable.