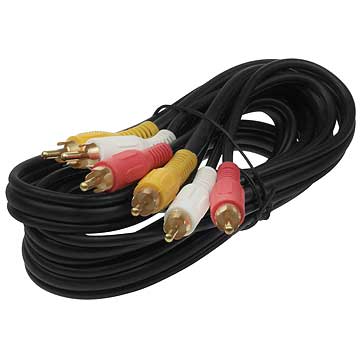 RCA cables are mostly used in many consumer electronics such as, DVD players, VCR, Game consoles, Home theater, music players, projectors and TV. We at SF Cable offer a wide suite of RCA Cables online.
RCA Cables are used to transmit audio - video between your TV projectors, audio system or home theater. Explore a wide selection of RCA audio video shielded cables, shielded audio video composite cables and many others.
We offer high quality RCA cables at the wholesale prices on internet. We also provide lifetime technical support and extended warranty help on these cables. Buy any cable with confidence from SF Cable. We sell high quality cables and other products at discounted prices.