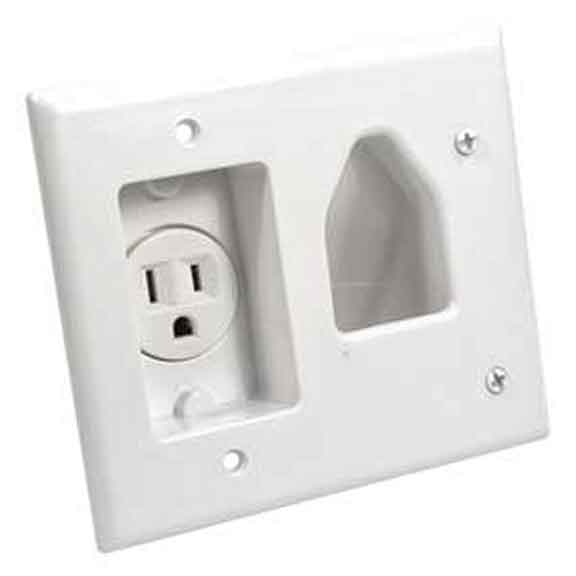 Recessed wall plates give your set up a complete appearance and you also get the flexibility of using cable types of your choice.
At SF Cable, you can find a range of up to 3-gang recessed low voltage cable plates, easy mount low voltage cable plates (available in slim fit as well), recessed media boxes, recessed low voltage cable plate with recessed power, and recessed pro-power kit with straight blade inlet, among other products.
All the products are manufactured by ISO 9001-2000 registered manufacturers and sourced directly from them to keep competitive prices for our customers. We aim for complete customer satisfaction and provide quality after sales services on all our products. We also provide lifetime technical support on our products.