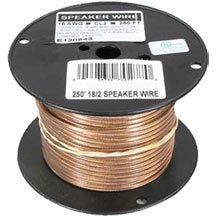 Take a look at our collection of Speaker Wires which includes bulk polarized speaker wire, car amplifier hook up kit, in-wall speaker wire and more to choose from.
Speaker wires are used for connecting home theater system to speakers. They come in 99.99% pure copper or CCA and are Available in bare copper, tinned, clear plastic coated, and PVC jacketed forms. Our speaker wires are available in CL2 & CMR rating.
We have the widest collection of quality speaker wires and are available at discounted prices. With SF Cable, you get lifetime technical support on all speaker wires. We are focused on providing 100% customer satisfaction through our products and services.