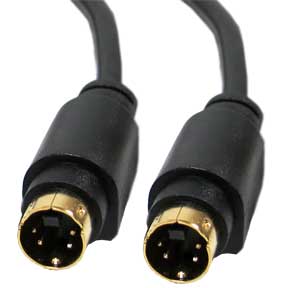 S-Video cables provide better quality picture than RCA composite but lower than component and HDMI. It is used in high end VCR, Security systems, Cable/Satellite boxes, and DVD players. These cables come with S-Video to S-Video, BNC, and RCA connections.
We have a large collection of S-Video Cables including RCA stereo audio cable, extension cable, RCA cable gold plated and many more. All these cables are environment friendly and available in different sizes. You can buy the right cables suitable for your needs.
We provide 100% customer satisfaction when it comes to providing audio - video cables at the lowest prices. We source our cables directly from ISO 9001:2000 certified manufacturers and thus are able to offer our products at wholesale prices. And we don't have any minimum order quantity requirements.