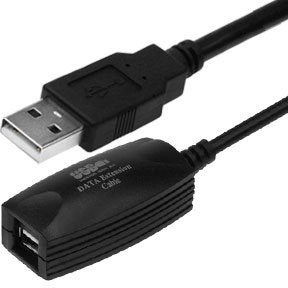 USB extension cables are used to extend existing USB cables or to use as an extended length USB cable. Active repeaters electronically resend the signal to ensure that the signal does not degrade. USB extenders are available with Ethernet connection to use existing Ethernet cables for a maximum length of up to 150 feet.
We have high speed active extension cables, active repeater cables in various combinations, USB 2.0 extenders, USB extender via Ethernet, USB extension through thru Cat 5E cable, many more products to choose from.
Sourced directly from the manufacturers, our products are offered at very competitive rates. Quality and safety is our first priority. We also provide good after sales service and lifetime technical support on our products.