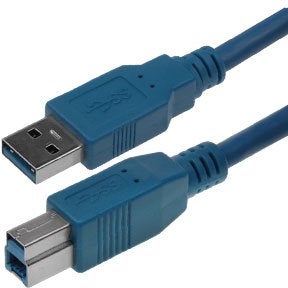 USB 3.0 cables are over 10 times are fast as USB 2.0 and is used to connect devices together such as PC to printer, camera, scanners, and mobile devices. The connections made by USB 3.0 include USB A, USB B, micro USB, and extension.
Our range includes various combinations of extension cables in different lengths, USB 3.0 male to male and micro male cables in different combinations, etc.
All our products are available at very competitive prices with uncompromised quality. We only offer RoHS compliant products which are safe to use and environment friendly. You can also expect good after sales service and lifetime technical warranty on the purchased products.