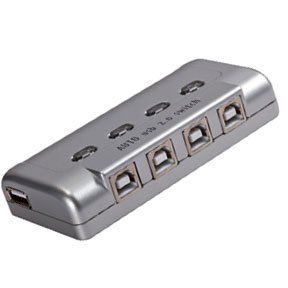 Printer Switches allow your printer to be connected via USB. These printer switches are extremely useful to make your day to day tasks easier. You can order them at SF Cable and get them delivered at your doorsteps.
Our range of printer switches include 2 ports manual USB sharing data switch, 4 ports manual USB sharing data switch, USB 2.0 manual switch 4-PCs to 1-USB devices, 4 way USB switch USB button vertical, 4 way USB switch manual & OSD, USB 2.0 crossover 2 to 4 sharing switch, 4 port USB auto share switch, and many more products.
All our products are checked for quality before they reach you and are eligible for after sales service and lifetime technical support. You also get the products at very competitive prices.