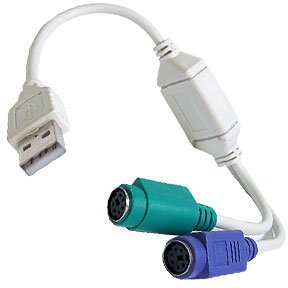 An assorted range of USB/PS2 Adapters are available at SFCable to make your connections more organized and easy.
The available products include keyboard and mouse splitter cables, keyboard and mouse Y adapters for notebooks, various male female combination cable adapters, gender changers and PS2 adapters. You can choose out of these products depending on your connectivity requirements.
All these adapters are used for day to day activities as you connect other external devices to your computer or notebook with limited ports. Safety and quality are our first priority and we work continuously to ensure customer satisfaction. All our products are RoHS compliant and provided with lifetime technical support.