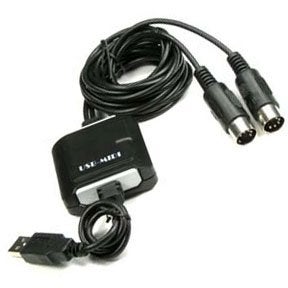 USB Sound Adapters are used for converting analog sound to digital signals or visa-versa. You can get these sound adapters at SF Cable and get them ordered at your door steps.
We have a wide range of sound adapters which include USB to MIDI adapter cable, USB A to 2 x DIN-5 and other products.
You can trust the quality of the products as all products are sourced from ISO 9001-2000 registered manufacturers and are RoHS compliant. Products offered at SF Cable are environment friendly and offered at very competitive prices by eliminating the middlemen. You also get good after sales service and lifetime technical support on all our products.