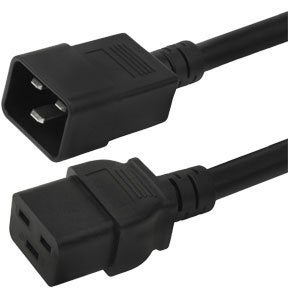 The 60320 C19 IEC power cord receptacle is commonly used in high power data center and server environments with devices such as servers, PDUs and other data center and network gear.
These IEC C19 power cords are available for any country worldwide as well as extension cord versions commonly known as C19 to C20 power cords or C20 to C19 power cords. We can also build up power cords with your desired configuration. You can email or call us for the facility.
We offer high quality products at competitively low prices. All of our products are RoHS compliant and environment friendly. You can also expect a commendable after sales service and lifetime technical support on all products we offer.