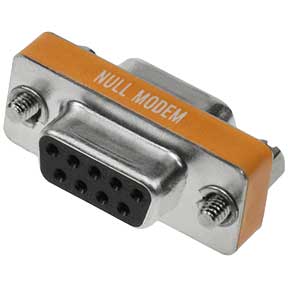 Null modems can be used to directly connect two data terminal equipments in computers, terminals, printers, etc. SFCable brings to you a extensive collection of high quality null modem adapters to fulfill your requirements.
The range includes adaptors and mini adaptors in various male to male, female to female, male to female, and female to male combinations. Convert from straight wiring to Null and or different gender.
SFCable constantly keeps up the efforts to offer you products at reasonable costs and commendable quality. Trusting only ISO 9001- 2000 certified manufacturers helps us maintain this flawless standard in the market. Customer satisfaction and good after sales service continues to be our first priority.