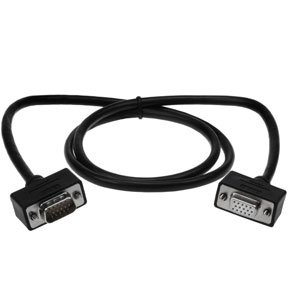 These VGA extension cables will allow for the extension of existing VGA cables or monitor connections. It comes in Plenum jacket, Ultra Thin Wire, regular jacket, and with ferrite.
You can make HD15 Male to HD-15 female connections using these cables. The connections can be Shielded Plenum VGA, Ultra Thin VGA, or VGA. The cables are available in various lengths to cater to individual needs.
All our products are RoHS compliant and environmentally friendly. We source all the products directly from the manufacturer, hence eliminating the cost of middlemen which helps us to keep the costs minimal. We work with dedication to achieve customer satisfaction and provide lifetime technical support for our sales.