 What happens if in the middle of an important presentation you encounter a voltage fluctuation and your monitor turns off? Losing your cool even on the thought of it right? Relax and calm down as the introduction of monitor power adapter has brought solutions to such a situation making it easier for you. A monitor power adapter cord is manufactured to allow you to work in a flexible and efficient environment. There are various types of monitor power adapter cords of various lengths available in the market that will make the environment fit for your work.
These are heavy duty cords crafted to work with a numerous devices that includes monitors, printers, scanners and also those that make use of a three pin male to female connector. The male connector plugs into an additional power port while the female connector plugs directly into the device while the device survives on the power supply in auto power mode when the system is turned on/off.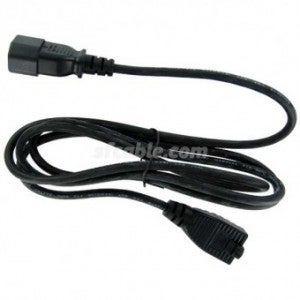 With these power connectors you can automatically switch off and on your computer monitor when it is connected to your main power switch saving a lot of time and energy. Using a monitor power adapter you can connect your device directly to a PDU or UPS. You can charge your laptops or the other electrical devices by plugging it to the data centers or areas without a 5-15R outlet. You can use your computer's power supply to provide power to your monitor or printer. These will free one of your wall outlets that you can use for other purposes.
Try to purchase your power monitor from a reliable manufacturer as you will be provided with galore of features. A reputed manufacturer will sue superior quality materials for producing your monitor power adapter cord that will provide life time durability and would include strain relief substance to establish secure connection.
It will protect your computer from sudden shocks and power fluctuations. It will help in conducting powers without any interruption. With a good product tags along lifetime warranty and environment friendly design. Check out the standards that the product swears by before purchasing them. These cable adapter cords are available in different length such as 3feet, 6feet, 10feet, 15feet. Analyse the required mobility of your devices and purchase the one that caters to your requirement. Use the perfect monitor power adapter cord for safe and hassle free power transfer.