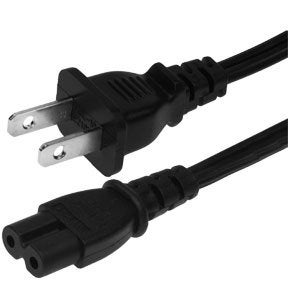 These IEC C7 power cords are commonly used in a variety of applications including electric shavers, portable electronics, notebook computers, CD and DVD players, kitchen appliances and game systems such as PlayStation II and Wii.
They are Available in both polarized (one side flat) and non-polarized versions with the non-polarized being the far more popular power cord style and therefore is the one we stock for any country worldwide.
We, at SFCable aim at fulfilling all your cable and other electronic accessory requirements at one single platform. We take special care of the quality of products on offer and provide lifetime technical support on all products. All our products are manufactured by ISO 9001 - 2000 registered manufacturers to maintain quality and safety.