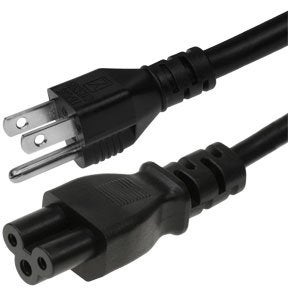 Notebook power cords often need replacements. These notebook power cords are used to facilitate connection between your notebooks charger and the main power supply outlet. You can get a wide variety of them at SF Cable.
We have USA to C7 angled polarized power cord, NEMA 1-15P to IEC 60320 C7 polarized power cords, C7 to C8 USA with 18/2 SPT-2 power cords, 18 AWG NEMA 5-15P to C5 Power Cord 3-Slot Mickey Mouse Style, 18 AWG 2-Slot Non-Polarized Power Cord (IEC320 C7 to NEMA 1-15P), Ultra Low Profile Angle Non-Polarized Power Cord, and others. The notebook power cords are available in various lengths.
We work with ISO 9001 - 2000 registered manufacturers to provide highest quality, that too at very competitive prices. We ensure customer satisfaction by providing quality products and services and also offer lifetime technical support on all our products.